On behalf of our members, the Australian Business Deans Council (ABDC) co-ordinates national projects, advocates on national issues and partners with key stakeholders, with interests in influencing policy and practice in business education and research at Australian universities.  Below are ebooks, recent submissions,  project reports and papers.
---
Books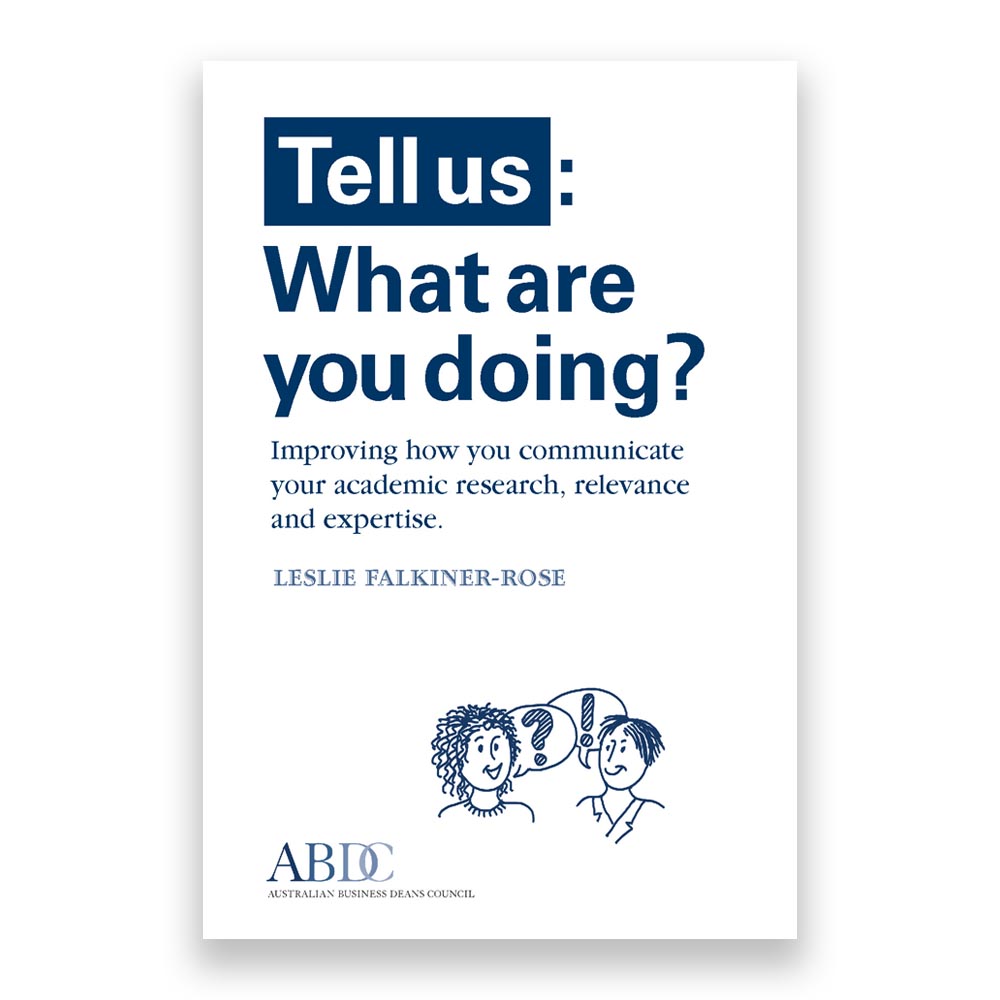 Tell Us: What are you doing? Improving how you communicate your academic research, relevance and expertise.
The ABDC has released a book with the aim of helping researchers, tertiary students, academics, and anyone else who wants to hone their skills, to maximise the reach and impact of their knowledge and work.
It includes practical tips, examples and candid comments from in-depth interviews with high-profile academics and journalists in Australian and international media.
Available as an e-book and paperback.
The ABDC is using print-on-demand to minimise our environmental footprint. We encourage you to consider the e-book format, which can be downloaded immediately from our shop.
---
---