What is the Indigenous Summer School?
The National Indigenous Business Summer School is an exciting program developed for Indigenous high school students entering Years 11 and 12 who are thinking about studying in the world of business, becoming an entrepreneur, owning a business or just curious about studying at the University.
The program is an initiative of the Australian Business Deans Council, hosted by the Faculty of Business and Economics at the University of Melbourne and co-hosted by RMIT and Swinburne University.
The purpose of the program is to provide a fully immersive experience for students thinking of entering the world of business or becoming an entrepreneur. Students will be given the opportunity to experience what daily life is like as a student at the University of Melbourne.
Students will have the opportunity to see business in action and learn about the available pathways into business studies.
You will have the opportunity to see business in action and have hands on support from other young Indigenous mentors throughout the week.
Who can apply?
The Summer School is open to Indigenous high school students who:
identify as Aboriginal or Torres Strait Islander;
will be commencing Year 11 or 12 in January 2020;
are currently undertaking a Maths subject; and
display a genuine interest in studying at University.
Participants will be required to provide proof of Aboriginality upon applying and have a recommendation letter from a current teacher.
Where and When Will It Be Held?
The Summer School in Melbourne, Victoria will run from Saturday 18 January until the 25 January 2020. You will stay at the Trinity College residential school at the University of Melbourne's Parkville campus.
Applications closed on Friday, 22 November 2019.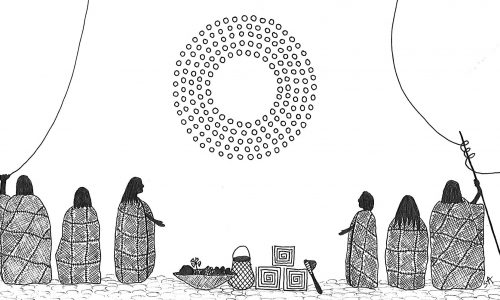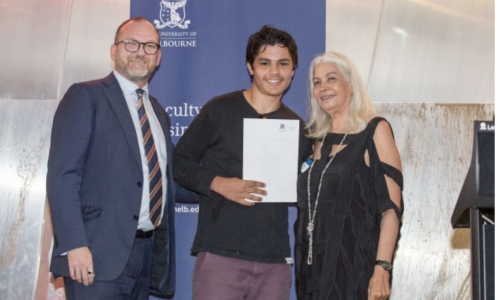 Raymond Tilmouth first came to Melbourne as part of the National Indigenous Business Summer School.
Two years later, he's studying in the Bachelor of Commerce and thinking of all the places his studies might take him in the future.
Read his full story here.
What will the summer school involve?
The program will include:
Experiencing college living on campus at Trinity College, on the University of Melbourne's Parkville campus
Visits our co-host universities, RMIT and Swinburne University
A cultural visit to the Koorin Gamadji Institute at Richmond Football Club
Industry site visits to company headquarters across in Melbourne to hear and meet other Indigenous professionals and entrepreneurs working in the industry
Meet and interact with Indigenous entrepreneurs, business leaders, owners and professionals working in the industry, and also hear from Alumni and current Indigenous Business and Economics students
Take part in a Business Case competition that will challenge you to use your skills and resources to solve a real-life business problem, providing you with hands-on experience as a business professional. You will work with Indigenous mentors and business leaders to test your case-solving skills and receive mentoring from Indigenous business owners and entrepreneurs.
What is the cost?
For all successful applicants there is no cost involved to attend NIBSS. All accommodation, travel expenses (to and from Melbourne) as well as meals will be covered.